---
Stay safe and iconic while scrolling through your #FYP, working or studying.
What is Blue Light?
Blue light is everywhere. It's found in the sun's rays and is emitted from the fluorescent lighting and screens of electronic devices. Nowadays, people are getting more exposure than ever - from their screens. This excessive exposure to blue light has eye health professionals worried.
With our blue light blocking glasses, you can preserve your eyesight, improve sleep and decrease headaches while looking super stylish!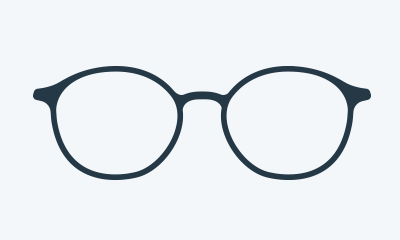 Fewer Headaches
Blocking harmful blue light entering your eyes can minimize your headaches tremendously so that you can stay concentrated during work or school while being in front of computer screens.

Anti Eye Fatigue
Reduce eye strain and sensitivity to light while facing digital screens for a long time.

Get Better Sleep
Looking at a screen before bed can delay the release of melatonin (a sleep-inducing hormone), making it harder to fall asleep right away. Using HESTASI Blue Light Glasses will help you sleep better. 

Look stylish

HESTASI Blue Light Glasses do not only protect your eyes but also make you look smarter, sexier and give your face a more symmetrical shape. The pair of Blue Light Blocking Glasses comes in 5 different colors to fit your unique style best.
Specifications
Packaging Includes:
Pair of Signatures Blue Light Blocking Glasses
*You can add up to 5 products to your cart - Shipping prices will increase due to the heavier packaging.* 
Good
Glases are comfortable and fit well. One pair was damaged in transit but they were replaced shipping just takes a while
I'm happy I got them :)
I have felt like I have gotten better sleep since I started wearing them. I also think they are so stylish!
Good while they lasted
I received 2 pairs of blue light glasses from Hestasi (one of them free). The glasses were very helpful during long periods of time spent on my laptop, but unfortunately both of them broke when dropped from a small height and I was then unable to wear them. I was extremely upset as I had enjoyed their use so much.
Thanks
They help and are nice, they just look kinda cheap, but ig that's expected
They are good
They helped me stop hurting my eyes but it took a little bit for me to get used to wearing them but other than that they are awesome
Shipping & Orders
Yes, the Hestasi Signature Bluelight glasses (and other pairs for members) are 100% free. We just ask you to cover shipping and handling fees, ranging from $10 to $20 depending on where you live and what sipping method you select.
You can add up to 5 products to your cart - Shipping prices will increase due to the heavier packaging.
Once you place your order, please allow 1-3 business days to process your orders. After that, the shipping times depend on where you live and what shipping options you choose.
Shipping normally takes 10-30 days, but can be faster or slower depending on what shipping option you choose.
*Due to COVID-19 shipping times may vary for each state or country.
Yes, we have a 14-day return policy, which means you have 14 days after receiving your item to request a return. Please learn more about this here.
Hestasi blue light glasses
Blue light blocking glasses have specially crafted lenses that block out the blue light given off from digital screens. The lenses protect your eyes from glare and can help reduce potential damages to your retina from prolonged exposure to blue light, but also help fight bad sleep, headaches and eye strain.
A 2017 study done by the University of Houston found that participants wearing the glasses showed about 55% increase in their nighttime melatonin levels. "By using our blue light blocking glasses we can improve sleep and still continue to use our devices".
Yes, using Hestasi blue light glasses, you can have a screen time of 10+ hours per day without getting dry eyes, headaches or similar.
Hestasi blue light glasses block UV a, UV b and blue rays. You can wear it a whole day to get a fully protection for your eyes.
Yes, The blue light blocking really works. You can use Hestasi blue light glasses to protect your eyes from the computer. They do not distort your vision but help you to work longer with less pain.
Yes, you can where Hestasi™ blue light glasses for as long as you wish. Since they are made out of comfortable and lightweight material, this should not be a problem at all.
Yes, you can do that without facing any issues.
This section doesn't currently include any content. Add content to this section using the sidebar.